RAY STEVENS SIGNS ON WITH KINKEAD ENTERTAINMENT AGENCY
RAY STEVENS SIGNS ON WITH
KINKEAD ENTERTAINMENT AGENCY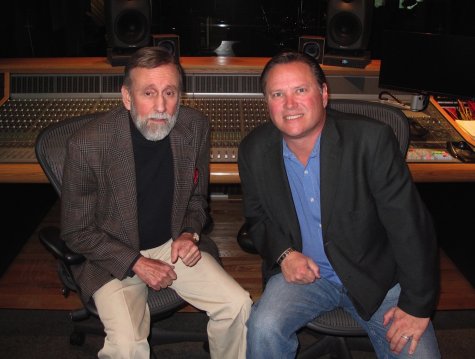 (L to R: Ray Stevens, Bob Kinkead)
Photo courtesy of Ray Stevens Music Group
Country and Comedy Music Legend Signs on with Kinkead Entertainment Agency
for Exclusive Live Bookings Representation
Nashville, Tenn. (January 21, 2015) - Country and comedy music legend RAY STEVENS has signed on with the newly launched, KINKEAD ENTERTAINMENT AGENCY. The Nashville-based talent agency will exclusively handle all live music bookings for Stevens.
"I've been off the road for a few years now but I'm ready to get back out there and do what I love," says Stevens. "I know that Bob Kinkead's new agency is the right place for me. His extensive experience with music and comedy makes him the perfect fit for what I do."
Kinkead adds, "I am very excited to represent Ray Stevens and I look forward to booking his concerts and events. Ray is a icon in this business and I am honored to be called his agent."
Stevens will announce 2015 tour dates soon.
About Ray Stevens
Twelve-time nominated and two-time GRAMMY® Award winner Ray Stevens has spanned the generations with over 50 years of comedic musical talent including songs such as his multi-million selling hit "The Streak" and his classic pop standard "Everything Is Beautiful." Throughout his career, Stevens has sold more than 50 million albums and continues daily office operations at his home base Ray Stevens Music / Clyde Records located on Nashville's historic Music Row. Stevens has released a number of video collections and CDs throughout the years including his most recent in 2014, Gospel Collection Volume 1, available through Gaither Music. The legend also recently released his career memoir Ray Stevens' Nashville.