Tuesday, February 14, 2012
6:12 AM
Christian Lamitschka
No comments
PRESIDENT OBAMA AWARDS MEL TILLIS
NATIONAL MEDAL OF ARTS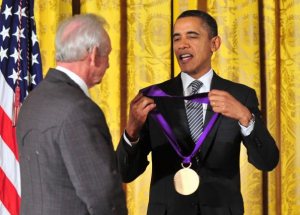 Photo Credit:
UPI/Kevin Dietsch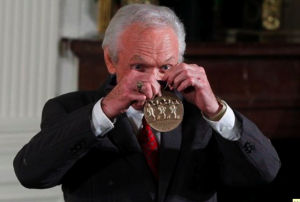 Photo Credit: AP Photo/Pablo Martinez Monsivais
Tillis, Al Pacino, Will Barnett, Rita Dove, Emily Rauth Pulitzer, Martin Puryear,
André Watts and the United Service Organization, Honored by President at White House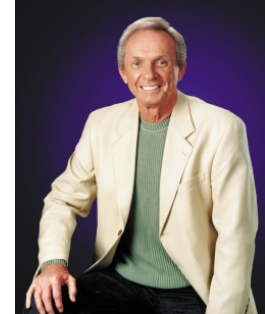 Nashville, Tenn. (February 13, 2012) – This afternoon in Washington D.C., country
music legend Mel Tillis was awarded the National Medal of Arts by President Barack Obama.
Tillis, along with actor Al Pacino, artist Will Barnett, author Rita Dove, curator, collector and arts patron Emily Rauth Pulitzer, sculptor Martin Puryear, pianist André Watts (not in attendance) and the United Service Organization were presented with medals as the 2011 recipients.
From the East Room of the White House, President Obama, alongside First Lady Michelle Obama, presented the Country Music Hall of Famer with the prestigious medal. Tillis proudly accepted, grinning ear-to-ear.
"I've had a blessed career, and that has been acknowledged in many ways over the years," says Tillis. "I was pleasantly surprised when I got the call because I didn't know there were anymore awards left to win. I'm very thankful and what an honor!"
The National Medal of Arts is the highest award given to artists and arts patrons by the United States Government. The National Medal of Arts is awarded by the President of the United States to individuals or groups who "...are deserving of special recognition by reason of their outstanding contributions to the excellence, growth, support and availability

of the arts in the United States. Past recipients include B.B. King, James Earl Jones, Maya Angelou, George Jones, Hallmark Cards, Minnie Pearl, Robert Shaw, Johnny Cash, Frank Capra, Bob Dylan, Clint Eastwood, AT&T and National Public Radio.
Throughout his monstrous career, Mel Tillis has recorded more than 60 albums, has had 35 Top Ten singles, was named the Country Music Association's coveted Entertainer of the Year, is a member of the Grand Ole Opry and holds country music's highest honor as a member of the Country Music Hall of Fame. He has written over 1,000 songs, 600 of which have been recorded by major artists including Kenny Rogers ("Ruby, Don't You Take Your Love To Town"), George Strait ("Thoughts of a Fool"), and Ricky Skaggs ("Honey, Open That Door"). Broadcast Music Inc. (BMI) named Tillis Songwriter of the Decade for two decades.
Posted in:
Country Music News